---
---
Especially formulated for hair and skin subject to the rigours of frequent washing, this gentle shampoo goes easy on your hair and skin without drying them out.
DESCRIPTION
Natural, vegan-friendly shampoo and shower gel
BENEFITS
This EQ shampoo and shower gel offers a gentle escape from the buzz of everyday life, without drying out your hair or skin. Especially suited to frequent use, the monoï, edelweiss, baobab oil and aloe vera used in this formula are kind to skin and hair, no matter how fragile.
CERTIFICATIONS
Certified organic by ECOCERT®, COSMEBIO® approved. Certified as PETA-Approved Vegan
TEXTURE
The creamy, fluid texture of this gentle, rich mousse makes it easy to apply. Infused with the fragrance of tropical fruits and vanilla, it comes with relaxation and well-being guaranteed.
USER SATISFACTION*
86% of users liked the texture of the product and found it pleasant to use.
*Clinical tests for product effectiveness carried out on 22 adult volunteers (13 women, 9 men) aged between 19 and 67 (average age of 45); of whom 11 actively participate in sports and 12 have sensitive skin on their face.
THE FEATURES
All-natural fragrance: 100%
All-natural ingredients: 99.1%
Made in France
Certified-organic ingredients: 24.1%
Cleansing base, ideal for sensitive skin and hair.
Dermatologically tested
Recyclable packaging: 100%
For use on: body, face, hair
Frequent use
Tous types de peaux, cheveux normaux
100 ml / 3.4 fl. oz. or 200 ml / 6.8 fl. oz. bottle
COMPOSITION
Active ingredients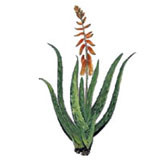 Organic reconstituted aloe vera gel
Soothes and softens the skin and scalp.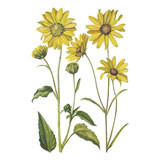 Organic sunflower oil
A natural emollient that promotes smooth, supple skin.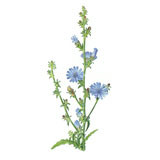 Polysaccharide complex
Complex mixture of polysaccharides derived from chicory. Conditioner that makes detangling and styling easier, for soft, shiny, manageable hair.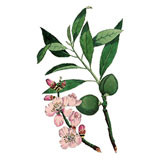 Hydrolysed sweet almond protein
Helps with detangling.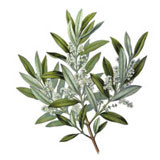 Fair-trade organic virgin baobab oil
Native to Africa with a broad, thick trunk that stores massive amounts of water, the softwood baobab tree is a symbol of strength and resistance. Thanks to its ability to moisturise, soften and soothe, this oil is particularly suited to dry, rough skin that's prone to dehydration and discomfort.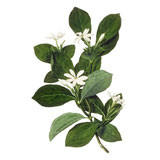 Natural monoï & edelweiss oil
Symbolising that point where warm climes encounter cold, where tropical islands meet snowcapped peaks, This original combination is obtained by infusing edelweiss flowers grown in high alpine regions with monoï oil from tropical Tahiti to provide soothing properties for both skin and hair.
---